OUR CONCEPT
Welcome to El Mural de los Poblanos, we hope you can enjoy this memorable culinary experience.
It's our proud to share with you the best of the Puebla's cuisine. Our job starts choosing quality superior ingredients. More than the half of our ingredients are from small local farmers from Puebla State. Our recipes are tradicional and most of them were given by ancient Puebla's famillies.
OUR MURALES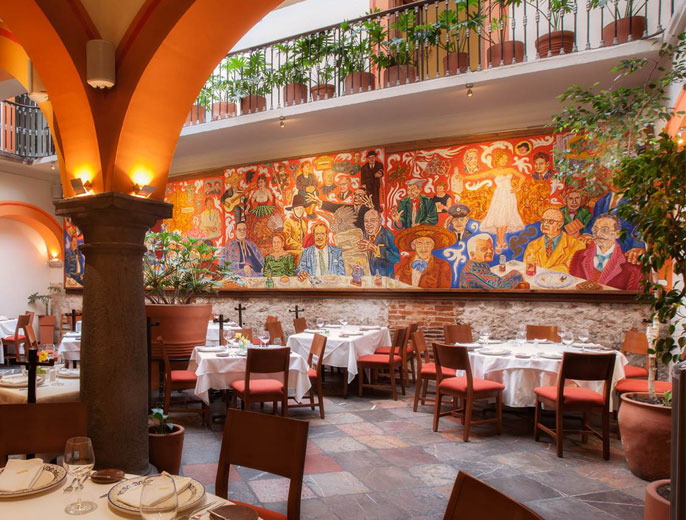 PRIVATE ROOMS
We have private areas for 4 to 80 people. Elegant and versatile, with everything you need for work meals or simply to enjoy our cuisine with your own privacy.
We offer a la carte service or customized menus.
RESERVATIONS
reservaciones@elmuraldelospoblanos.com
Saturdays and Sundays we accept Lunch reservations only for 3:30 p.m. arrivals and before.
Breakfasts and Dinners without restrictions
Follow us in Social Networks!
Find out about the seasonal dishes we offer and the events we celebrate periodically with wine producers, mezcal producers, craft beer houses and guest chefs.
LOCATION
16 de Septiembre 506 Historic Center. Puebla
Open from Monday to Sunday from 8:00 a.m. to 00:00 hours, 365 days a year.
Breakfasts
8:00 to 12:00 hours
Lunch and Dinner
12:00 to 00:00 hours